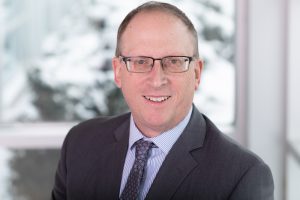 Richard Cunliffe, M.Eng, P.Eng.
Principal – Structural Engineer
Rick Cunliffe is a managing Partner and Principal Project Engineer, he has been involved in consulting engineering work since the inception of Cunliffe & Associates. Rick has been providing structural engineering services to clients in Ottawa and beyond for more than three decades and he currently leads the C&A team of dedicated team of structural engineers, designers and technologists.
Rick brings a range of skills to his clients, as a trusted and experienced engineer who understands the needs of builders and architects, and above all, the owners and end users of his projects. He and his team bring a client centered philosophy to their work, with a commitment to collaboration, service and excellence. This approach has earned Cunliffe & Associates a diverse and growing client base that includes municipal, provincial, and federal governments, private developers, school boards, large-scale builders and small business owners.
Rick graduated from the engineering program at Carleton University with high distinction in 1985 and followed up with a Master of Engineering degree in 1988. Rick began his career in a consulting engineering office in 1987 and began the integration of real construction and engineering experience with the theory of academia. These tools have provided a greater design freedom to explore innovative solutions to structural engineering challenges.
Rick was a Sessional Lecturer at Carleton University involved with Architecture courses in structural analysis and design between 1989 and 1997. Rick is interested in Heritage Conservation and has worked with the Heritage Conservation (Program) Directorate for Parks Canada.