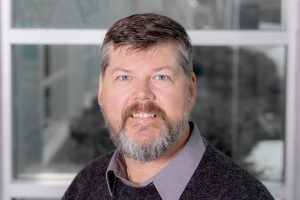 Paul Dolan
Associate - Senior CAD Manager
Paul Dolan is a Senior Associate and Senior Cad Manager at Cunliffe & Associates. He is an Autocad and Revit specialist responsible for managing and producing C&A's 3D working drawings for structural steel, reinforced concrete, masonry and wood.  Paul also oversees C&A's drafting team and provides guidance and support to ensure the highest quality drawings are being produced. Paul's knowledge of construction techniques gives him the ability to foresee any challenges which may arise during the construction phasing of the project. This knowledge is beneficial during the design phase and allows for solutions to be implemented before they are encountered on site.
Paul has been with Cunliffe & Associates since his graduation in 1996. Paul prides himself in producing accurate, detailed structural drawings and is involved in making construction phase changes as they occur. This facilitates facilitating the production of as-built drawings as well as minimizing costly construction delays.
Paul's technical adeptness has placed him in a pivotal role at C&A with 3D modelling in Revit. Revit allows full appreciation of structural configuration and complex member interconnectivity. Its clear 3D view aids our structural analysis and design, permits better understanding by the outside design team and clearly indicates the tendering and construction phases of projects.