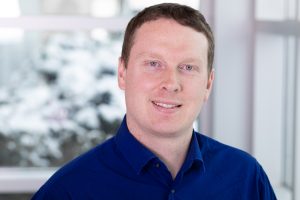 Jordan Cuff, M. Eng., P.Eng.
Partner - Project Engineer, Structural Designer
Jordan is a senior structural engineer responsible for the design of new construction projects as well as building additions and renovations. His responsibilities include the layout of structures and coordination with other consultants, structural analysis and design, guiding draftsmen in the preparation of drawings, overseeing and providing guidance to junior engineers and providing engineering assistance to site staff. Jordan also provides review of existing structures for additions and renovations to determine suitable approaches and guidance to clients on limitations of the building vs upgrade requirements.
Jordan has been with Cunliffe & Associates since 2012. While working full time as junior structural designer he continued his graduate studies and in 2015 received his Master of Engineering degree from Carleton University. Although his time at Cunliffe has primarily been spent as a structural designer, he also has substantial field experience. The practical experience gained in the field has provided him with insight into how to efficiently approach structural design.
Jordan has become the technical expert in Cunliffe & Associates. He is often consulted by our team on complex analysis and modeling of buildings with ETABS finite element software, Sesimic, Post-disaster Importance and Blast resistant design problems.