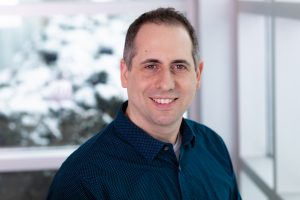 Bradley Armstrong, B.Eng., P.Eng.
Partner - Project Engineer
Brad Armstrong manages the design of a structure from concept to construction, while ensuring that the design is efficient and meets client needs. His responsibilities include developing concepts, analyzing and designing structures, coordinating and meeting with the consultant team and client, guiding draftsmen in the preparation of drawings, preparing reports and specifications, preparing proposals, overseeing the work of junior engineers, and providing engineering support for the site review staff.
Brad has been with Cunliffe & Associates since his graduation with high distinction from Carleton University in 2002. During his time at Cunliffe & Associates he has worked primarily as a structural designer and project engineer. In 2014 Brad he expanded his role and stepped into a leadership position at C&A by becoming a partner.
With over a decade of engineering experience, Brad has worked on a variety of projects, which include both new construction and additions to existing buildings, ranging from high rise concrete condominiums to schools and commercial buildings of steel and masonry. He specializes in the design of concrete structures and has been the primary senior or project engineer on numerous projects including mid to high rise condominiums, retirement residences, long term care centres, and office buildings.