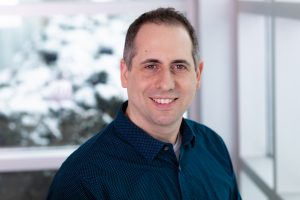 Bradley Armstrong, B.Eng., P.Eng.
Partner - Project Engineer
Brad is a managing Partner and Lead Project Engineer at Cunliffe & Associates.  With over 20 years of engineering experience in his field, he takes pride in developing structures from concept to construction, ensuring that the structural designs are efficient while still meeting the unique visions and needs of his clients.  Brad's strength lies in his awareness and foresight of how the structural details can integrate seamlessly within the architecture, landscaping, and mechanical/electrical building systems.
As a project engineer his responsibilities extend through all phases of a project including preparing proposals, developing concepts, analyzing, and designing structures, coordinating and meeting with the consultant team and clients, guiding draftsmen in the preparation of drawings, preparing reports and specifications, overseeing the work of the design engineers, and providing engineering support for the construction administration team.
Throughout his career, Brad has had the opportunity to work on a variety of dynamic projects including both new construction, and additions/renovations to existing buildings.  These range from high-rise concrete framed condominiums to schools and commercial buildings of steel and masonry, to wood frame houses.  He specializes in the design of concrete structures and has been the lead project engineer on numerous projects including mid to high-rise multi-unit residential and mixed-use developments, retirement residences, long term care centres, and office buildings.