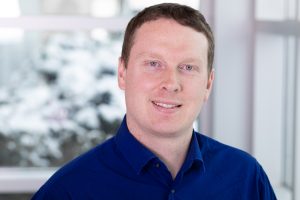 Jordan Cuff, M. Eng., P.Eng.
Partner - Project Engineer, Structural Designer
Jordan Cuff is a managing Partner and Lead Project Engineer at Cunliffe & Associates. He is responsible for project design and management. His expertise includes developing preliminary design concepts, coordinating with the client, performing senior engineering design work, and providing structural guidance for other consultant team members. As a Project Engineer Jordan's oversees and guides our junior engineers and drafting/technologists' teams through all project deliverables.
Jordan's experience has encompassed a wide variety of projects including new construction, additions, and retrofits. Jordan's design experience ranges from designing high-rise condominiums, low and mid-rise structures, schools for multiple school boards, long-term care homes, commercial buildings, and unique structures. Jordan seeks to deliver a structural system which meets the architectural intent of a project, the owners' requirements, overall building performance, and the budget by selecting the optimal structural system for a particular project.
Jordan has been with Cunliffe & Associates since 2012. Although his time at Cunliffe has primarily been spent as a structural designer, he also has substantial field experience on-site. The practical experience gained in the field has provided him with insight into how to efficiently approach structural design. He continues to provide the vital structural design services for our company's projects, and over time he has continued to add to his responsibilities since becoming a partner in 2021.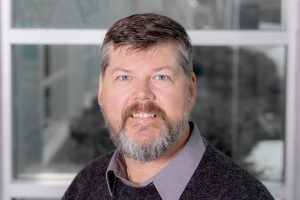 Paul Dolan
Associate - Senior CAD Manager
Paul Dolan is a Senior Associate and Senior Cad Manager at Cunliffe & Associates. He is an Autocad and Revit specialist responsible for managing and producing C&A's 3D working drawings for structural steel, reinforced concrete, masonry and wood.  Paul also oversees C&A's drafting team and provides guidance and support to ensure the highest quality drawings are being produced. Paul's knowledge of construction techniques gives him the ability to foresee any challenges which may arise during the construction phasing of the project. This knowledge is beneficial during the design phase and allows for solutions to be implemented before they are encountered on site.
Paul has been with Cunliffe & Associates since his graduation in 1996. Paul prides himself in producing accurate, detailed structural drawings and is involved in making construction phase changes as they occur. This facilitates facilitating the production of as-built drawings as well as minimizing costly construction delays.
Paul's technical adeptness has placed him in a pivotal role at C&A with 3D modelling in Revit. Revit allows full appreciation of structural configuration and complex member interconnectivity. Its clear 3D view aids our structural analysis and design, permits better understanding by the outside design team and clearly indicates the tendering and construction phases of projects.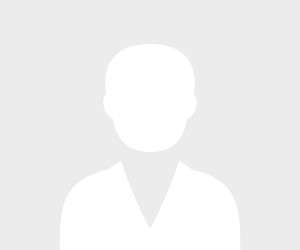 Ronald Waghorn
Associate - Senior Technologist, Project Manager
Ron Waghorn is a Senior Associate and Senior Technologist at Cunliffe & Associates. He is responsible for the preparation of structural working drawings in structural steel, reinforced concrete, masonry and wood. Ron also leads the coordination and organization of the C&A drafting department. His other responsibilities at C&A have included architectural coordination, providing support for the design engineers, supervising junior draftsmen, shop drawing review, site review and construction coordination
Ron has been with Cunliffe & Associates since inception in 1989. He received a diploma in Architectural Technology from Algonquin College in 1984. Ron ensures structural drawings produced under his supervision are accurate, well detailed and highly regarded by the industry.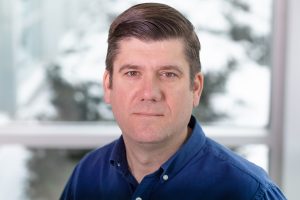 David Harding, B.Eng., P. Eng.
Partner - Construction Phase Services
David Harding is a managing Partner and Lead Project Engineer for Special Projects and Construction Phase Services at Cunliffe & Associate. He manages quality control of structural elements, co-ordinates with the design team to develop value engineering, provides guidance to clients on practical site solutions, oversees our team of junior site reviewers, and coordinates with contractors to ensure construction standards are met. David is the department leader for projects ranging from mechanical unit installations, renovations, new industrial building developments, security upgrades, and he provides engineering support for demolition works.
David's expertise also includes conducting preliminary site investigations involving existing structures, feasibility studies, and the preparation of building conditions assessment reports. He has completed numerous large-scale structural condition reports to date.
David specializes in resolving unique on-site issues, which often revolve around renovations to existing buildings. He resolves matters in ways that is are beneficial to the client, the contractor, and in keeping with the specific project objects.
David has been the site presence for Cunliffe & Associates since 1999. He continues to provide the vital construction phase services for our company's projects, and over time he has continued to add to his responsibilities since becoming a partner in 2014.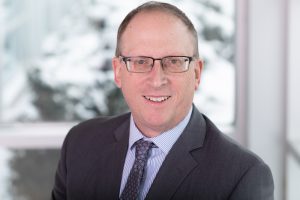 Richard Cunliffe, M.Eng, P.Eng.
Principal – Structural Engineer
Rick Cunliffe is a managing Partner and Principal Project Engineer, he has been involved in consulting engineering work since the inception of Cunliffe & Associates. Rick has been providing structural engineering services to clients in Ottawa and beyond for more than three decades and he currently leads the C&A team of dedicated team of structural engineers, designers and technologists.
Rick brings a range of skills to his clients, as a trusted and experienced engineer who understands the needs of builders and architects, and above all, the owners and end users of his projects. He and his team bring a client centered philosophy to their work, with a commitment to collaboration, service and excellence. This approach has earned Cunliffe & Associates a diverse and growing client base that includes municipal, provincial, and federal governments, private developers, school boards, large-scale builders and small business owners.
Rick graduated from the engineering program at Carleton University with high distinction in 1985 and followed up with a Master of Engineering degree in 1988. Rick began his career in a consulting engineering office in 1987 and began the integration of real construction and engineering experience with the theory of academia. These tools have provided a greater design freedom to explore innovative solutions to structural engineering challenges.
Rick was a Sessional Lecturer at Carleton University involved with Architecture courses in structural analysis and design between 1989 and 1997. Rick is interested in Heritage Conservation and has worked with the Heritage Conservation (Program) Directorate for Parks Canada.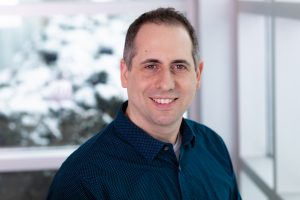 Bradley Armstrong, B.Eng., P.Eng.
Partner - Project Engineer
Brad is a managing Partner and Lead Project Engineer at Cunliffe & Associates.  With over 20 years of engineering experience in his field, he takes pride in developing structures from concept to construction, ensuring that the structural designs are efficient while still meeting the unique visions and needs of his clients.  Brad's strength lies in his awareness and foresight of how the structural details can integrate seamlessly within the architecture, landscaping, and mechanical/electrical building systems.
As a project engineer his responsibilities extend through all phases of a project including preparing proposals, developing concepts, analyzing, and designing structures, coordinating and meeting with the consultant team and clients, guiding draftsmen in the preparation of drawings, preparing reports and specifications, overseeing the work of the design engineers, and providing engineering support for the construction administration team.
Throughout his career, Brad has had the opportunity to work on a variety of dynamic projects including both new construction, and additions/renovations to existing buildings.  These range from high-rise concrete framed condominiums to schools and commercial buildings of steel and masonry, to wood frame houses.  He specializes in the design of concrete structures and has been the lead project engineer on numerous projects including mid to high-rise multi-unit residential and mixed-use developments, retirement residences, long term care centres, and office buildings.